This store requires javascript to be enabled for some features to work correctly.
Join us for
BERNINA by the Sea
MARCH 2024
Fully Immersive, Luxury Sewist Retreat
Join fellow sewists from all over the country at the historic Wentworth by the Sea.
Coastal New Hampshire luxury with a dreamy dose of sewing enthusiasm.
Preview the Wentworth | Welcome From Maggie
EVENT SPECIFICS
WHEN: March 14-17, 202
• Thurs. 3/14: Check-in 4:00pm
• Fri. 3/15: Classes begin at 8:00am
• Sat. 3/16: Classes begin at 8:00am
• Sun. 3/17: Closing breakfast, check-out at 11:00am
-
WHERE:
Wentworth by the Sea | New Castle, NH
-
LODGING - Room Block:
We've secured a room block with a reduced rate for attendees: Only $339/night in a Deluxe Room! (not including taxes/fees)
RETREAT TICKETS
INTRODUCING OUR
INSTRUCTORS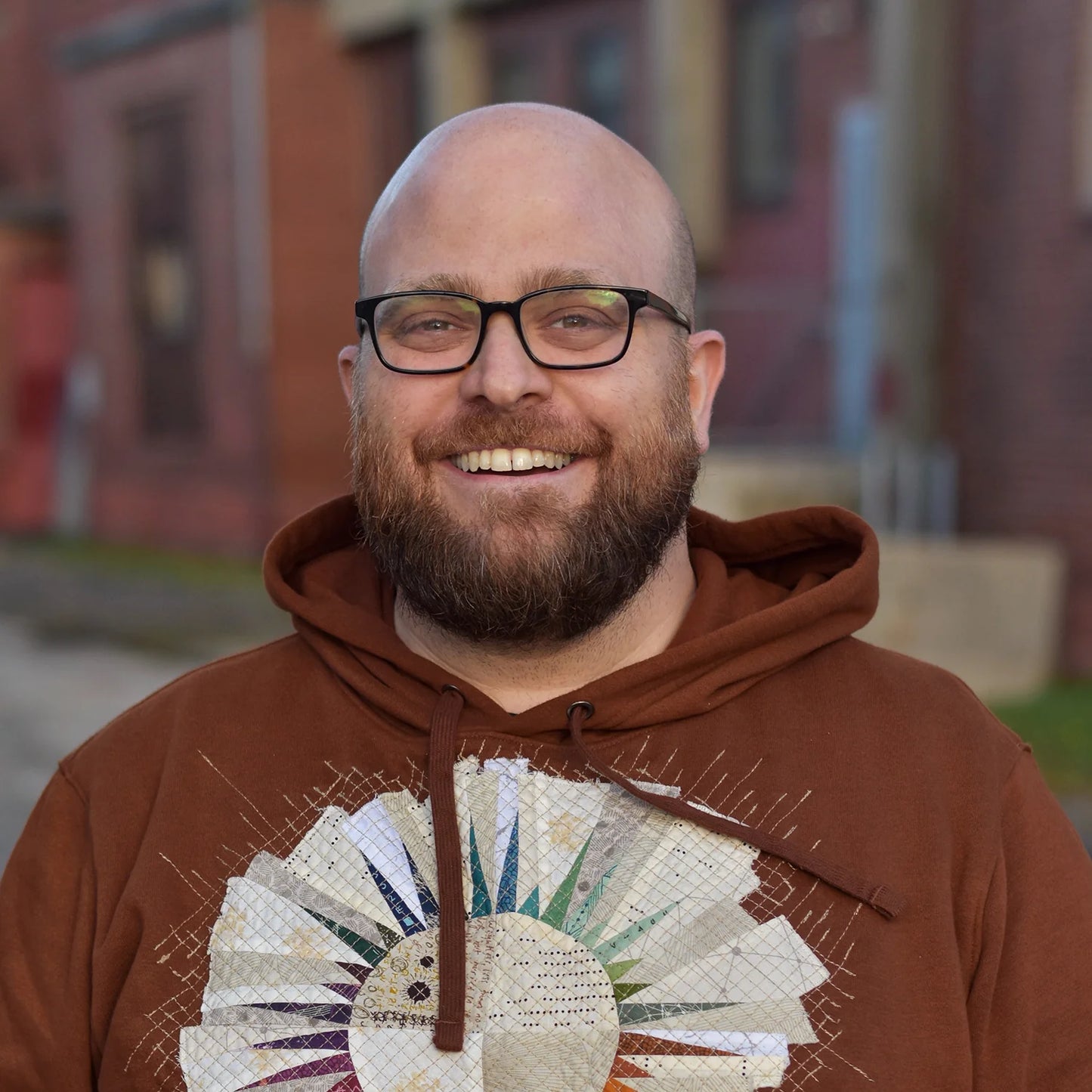 Giuseppe Ribaudo

Giuseppe (AKA "Giucy Giuce") is an avid modern traditionalist quilter and is nationally known as a fabric designer for Andover Fabrics. He has a great passion for simple design in bright colors. A talented pattern designer and quilt instructor, Giuseppe now shares his love of quilting through his prolific collections, quilting patterns, and touring master classes.
KATE TONEY

Kate is the Embroidery Education Specialist for BERNINA of America. In addition to being an expert contributor on We All Sew, Kate has also been a BERNINA event team member, written several articles for Creative Embroidery Magazine and has been a frequent contributor to Aurifil's Auribuzz blog.
SARAH JOINER

Sarah is a sewist, knitter, and teacher from Pennsylvania, where she teaches college chemistry by day and sews by night! She's a contributing author for the BERNINA We All Sew blog and loves teaching how to create a cohesive, handmade wardrobe. Always a teacher at heart, Sarah has taught countless classes for Pintuck & Purl both virtually and in-person!
OESD Embroidery

An OESD certified instructor will be on-site to lead a phenomenal class on all things machine embroidery! OESD has been in business for over 35 years. With their amazingly talented artists, educators, product experts, and collaborators, they create unique and inspirational designs and supplies for all your projects, gifts, and creations.
BERNINA OF AMERICA

We're thrilled to welcome a BERNINA Certified Instructor for an exclusive master class! BERNINA needs no introduction, and neither does its worldclass product lineup. Our BERNINA educator will teach you about sergers, feet, and more.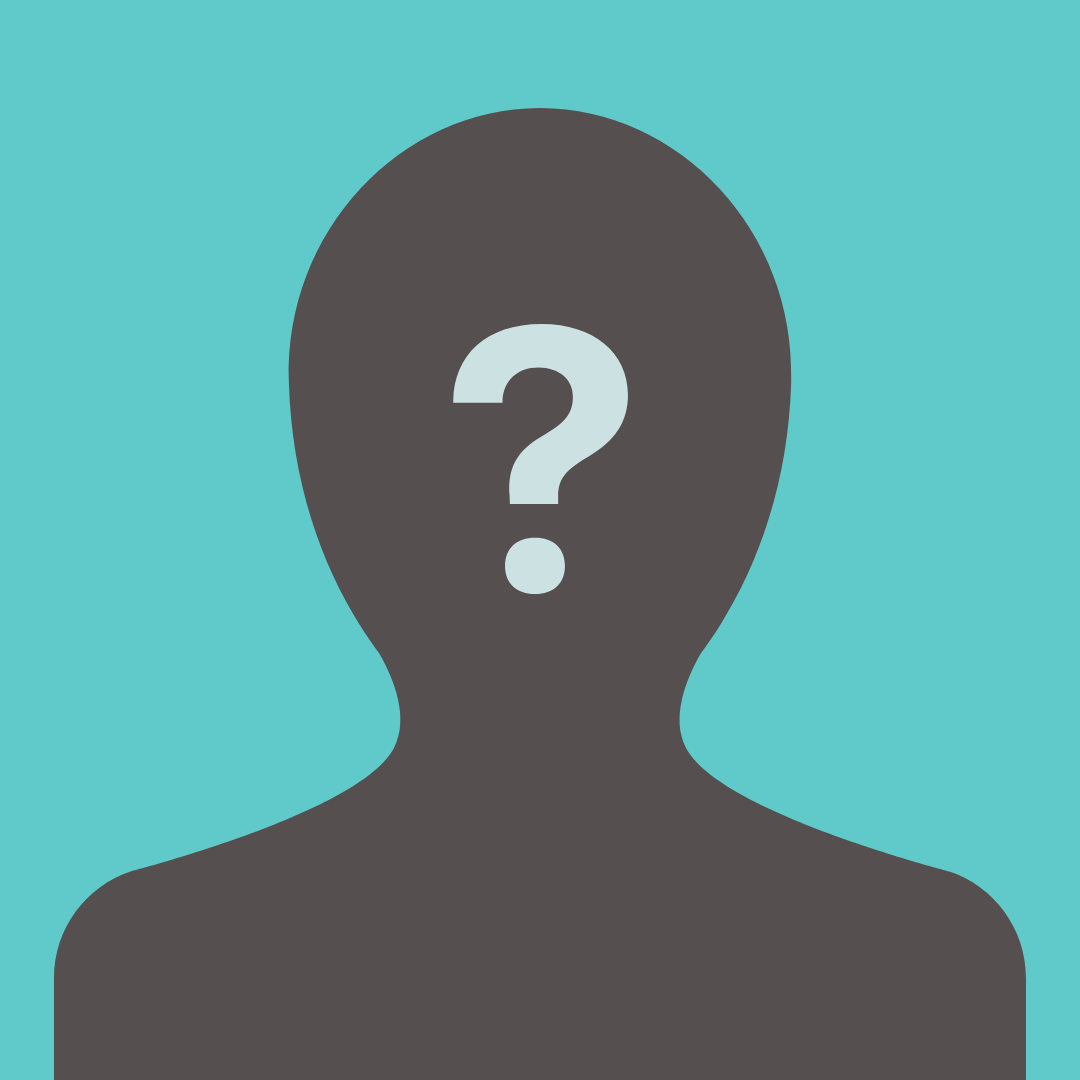 TO BE ANNOUNCED

We're still finalizing our instructor lineup! Stay tuned for updates!
The retreat's pricing of $1,149 includes:
-
Three packed days of unforgettable master classes & instruction
-
Catered meals, snacks, and beverages on-site
-
Face-to-face time with nationally known instructors
-
Evening activities & entertainment with fellow attendees
-
Complete class supplies & full access to BERNINA machines during classes
-
Exclusive BERNINA savings & access to our private marketplace within the iconic Wentworth Solarium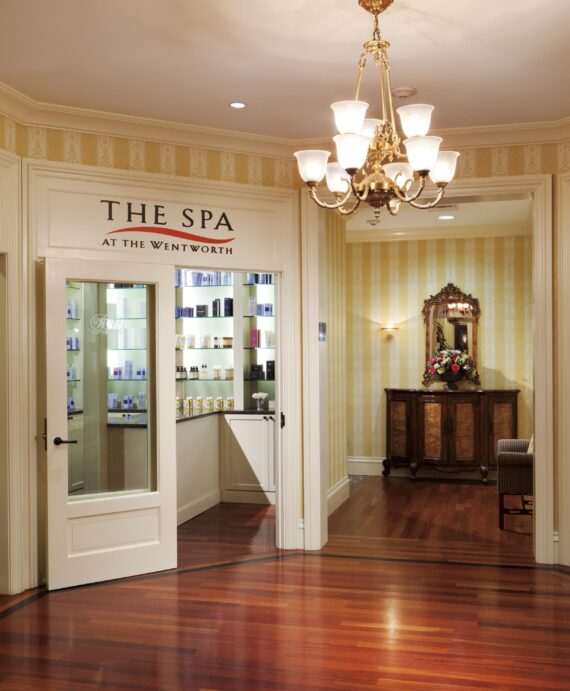 treat yourself at the
New Castle Spa
Wentworth by the Sea offers a worldclass, full-service spa. Book a treatment to fill your free moments during our retreat.

Please note: This spa is open to the public and can book quickly. (We'll provide you with a firm event schedule with plenty of advance notice to schedule your spa time.)
Spa Details Here
Treat yourself to
Delicious Dining
We're thrilled to provide all your meals during BERNINA by the Sea, made and catered by the phenomenal Wentworth staff. But if you happen to get a craving outside of our mealtimes, you can enjoy something delicious at Salt, the in-house restaurant offering the best of contemporary American fare. In-room service is also available.
Event Schedule
(subject to change)
THURSDAY: Check-in at 4:00pm. Welcome dinner on-site to follow.
FRIDAY/SATURDAY: Class rotations begin at 8:00am each day and end at 6:00pm.
Lunch: 12:30-1:30
Breaks: Each attendee will receive two hours of free time in addition to the catered lunch. Spend this time exploring our marketplace in the Solarium, taking a provided tour of the Wentworth, or relaxing at the spa.
Dinner: Enjoy dinner together along with fun evening activities.
Sunday: Parting is such sweet sorrow! We say goodbye over a final breakfast together. Check-out is at 11:00am.
Please refer to our FAQ page and see if we answered it!
Email any other questions to hello@pintuckandpurl.com.
-
Please note: Seats for BERNINA by the Sea are non-refundable. They may, however, be transferred to someone else! Click the FAQs for more details.