This store requires javascript to be enabled for some features to work correctly.
BERNINA machines are synonymous with Swiss perfection and durability. Save now on these incredible machines.
SEPTEMBER 12-16 | 0% INTEREST
for 60 months on $3,000+!
Any Machine, non-berninas included
We want your trade!
even longarms!
Big savings for quilters
Gifts + Savings!
B 790 PRO
Dreaming of the newest B 790 Pro?
Receive savings + an amazing assortment of free gifts!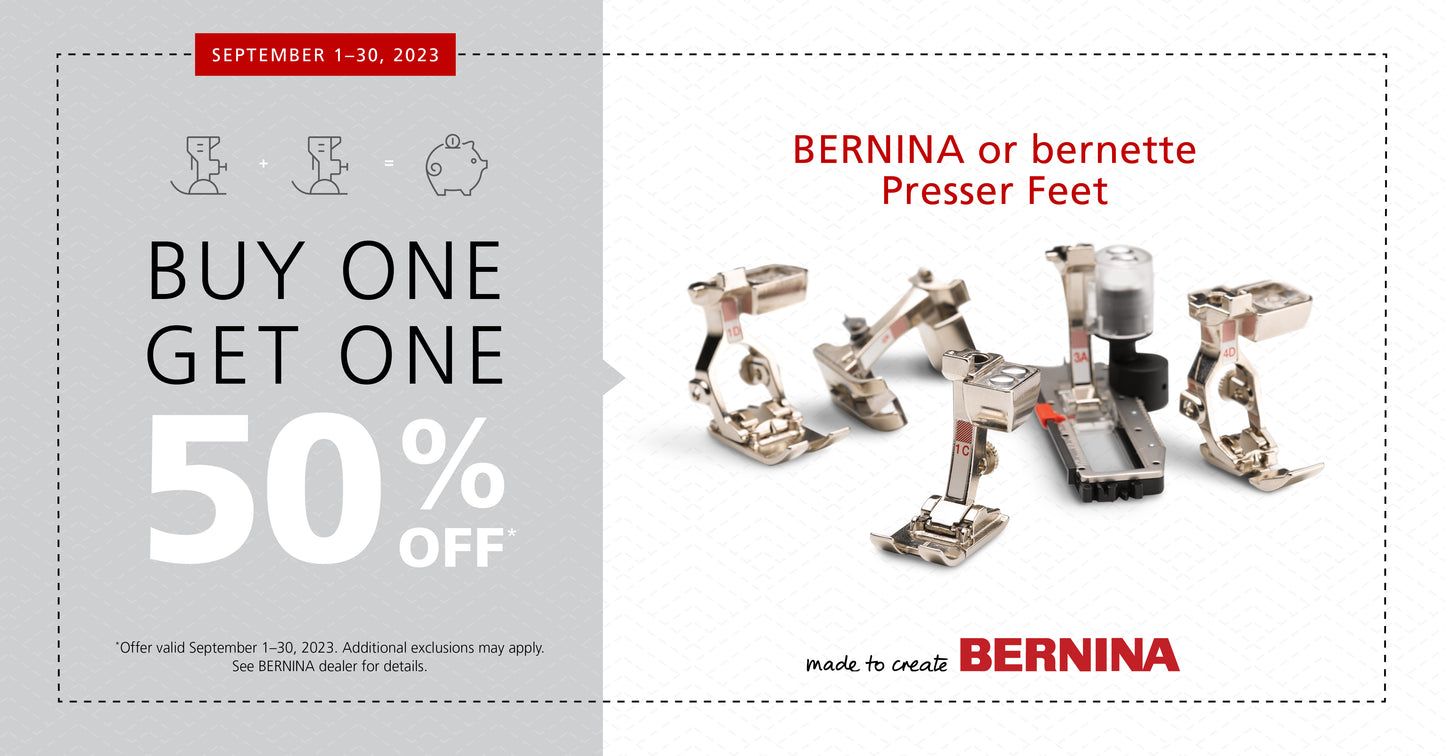 Save on feet, too!
Stock up on accessories
ASK US ABOUT OUR everyday
SPECIAL FINANCING