This store requires javascript to be enabled for some features to work correctly.
Our June is turning out a little differently than we imagined!
As many of you know, the Vermont Quilt Festival was canceled. As sad as we are that this amazing show isn't happening, we still have quilting on our minds.
SO! Let's claim June for quilting, shall we??
Let us display your quilt!
Quilt Showcase
June 9-30
-
We're covering our walls with quilts, and we want to display your beautiful work!

"Summer Quilts" is the theme, whatever that means to you. If you have a quilt that you feel has warm-weather vibes, then it's what we're looking for. For example: lake/ocean/boat themes, flowers, warm color palettes, summery patterns, etc.
-
Details:
Max size: 50" x 65" (we can't hang anything bigger!)
Submission deadline is June 1
Take a class with
Giuseppe Ribaudo
Giuseppe (AKA "Giucy Giuce") is an avid modern traditionalist quilter and is nationally known as a fabric designer for Andover Fabrics. He has a great passion for simple design in bright colors. A talented pattern designer and quilt instructor, Giuseppe now shares his love of quilting through his prolific collections, quilting patterns, and touring master classes.
Follow Giuseppe
Giuseppe's Events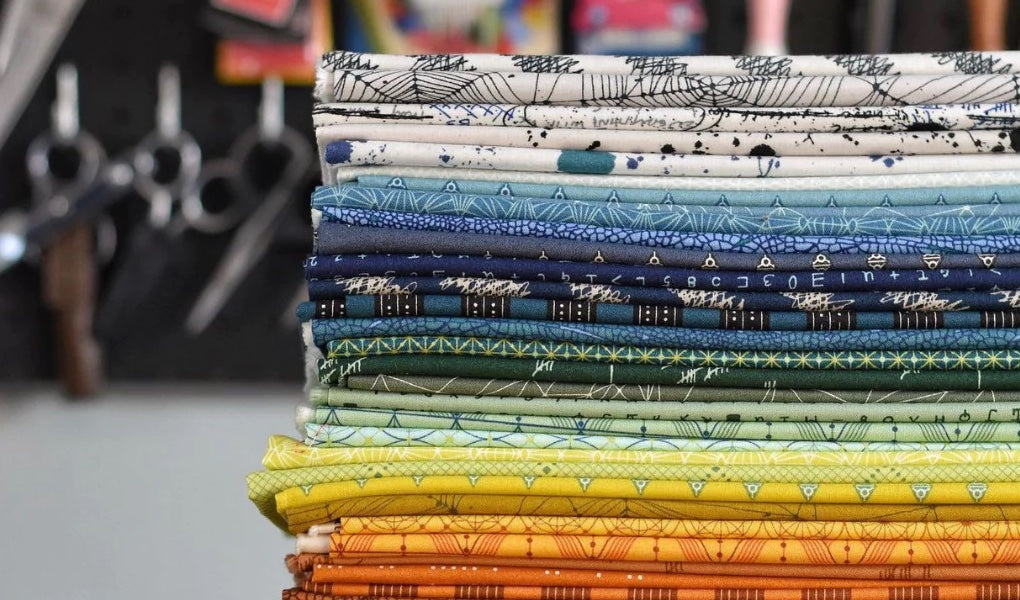 Color Theory & Shop w/ Giuseppe

06/09: 3:00 - 6:00

Join Giuseppe for a deep dive into all things color. He'll demonstrate color theory, and you'll leave feeling inspired and ready to tackle color in your next project. Immediately following, Giuseppe will become a Pintuck & Purl employee for the remainder of the evening for a special personal-shopping event!
Take a class with
Pat Delaney of BERNINA
Pat Delaney is an award-winning quilter from New England specializing in color, home machine quilting, and home machine arts. Her quilts have appeared in national publications such as Quilters Newsletter Magazine, Quilt, American Patchwork and Quilting, American Quilter magazine, and more. Recently, she had a solo exhibit of her quilts at the New England Quilt Museum.
Learn about Pat
Pat's Events
Learn Machine AppliquÉ

06/21: AM & PM

Learn how to handle all the appliqué challenges such as inner corners and sharp points - all done by machine! Once mastered, virtually all appliqué designs can be done with heirloom quality by machine.
Build a Visual Quilting Vocabulary to Improve Your Quilting

06/22: 10:00-6:00

This class will stitch your way through many designs and keep them organized for you. Browsing your collection will undoubtedly inspire your next project! We will explore multiple styles of free-motion stitches to add to your collection.
Save on Quilting Essentials
Surprise Sales!
We're planning special discounts throughout June on quilting cotton and more. We'll share them here, on social media, and via email! Make sure you subscribe to our newsletter so you don't miss a thing.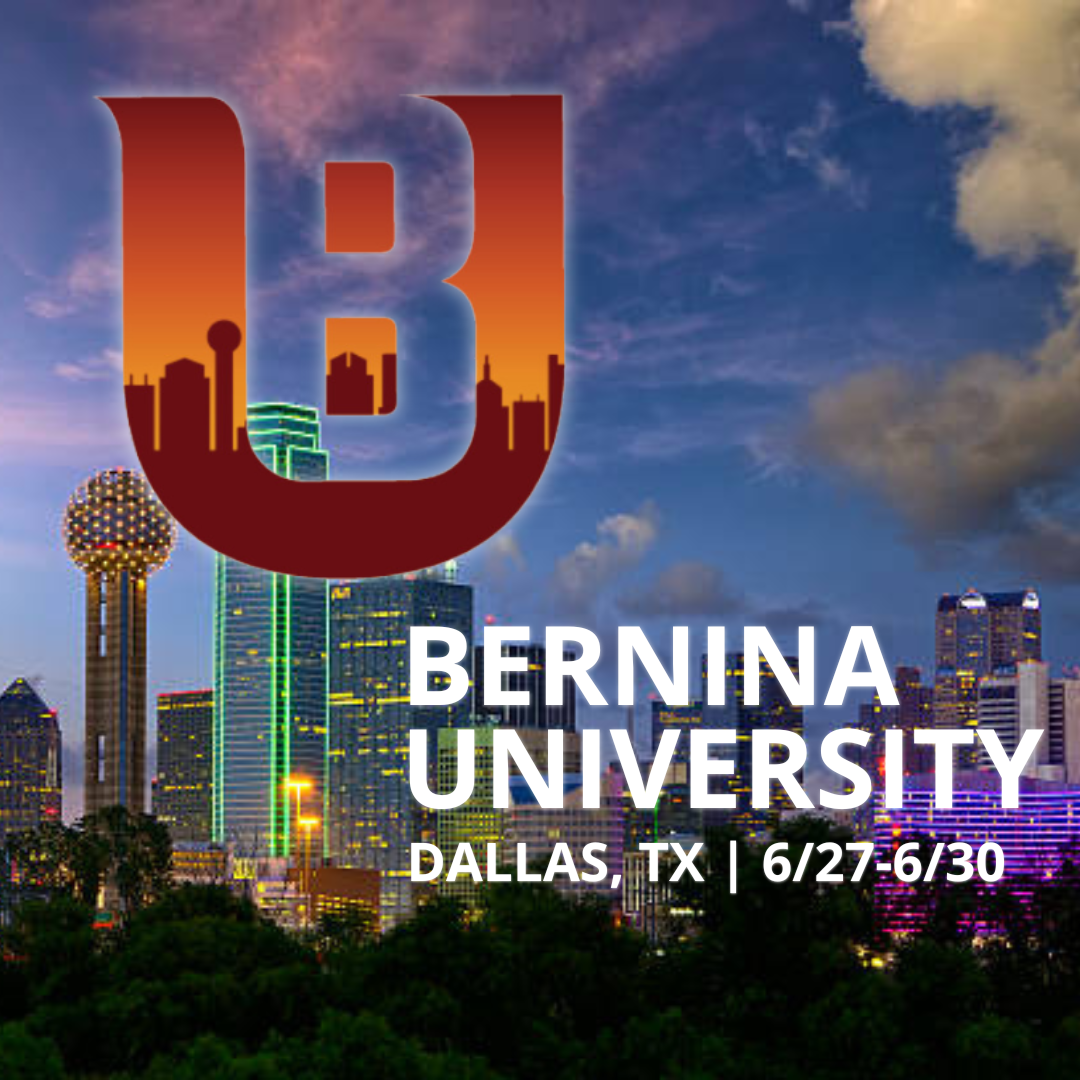 June 27 - June 30
BERNINA UNIVERSITY
To wrap up our Summer Quilting month, we're headed to BU!! Keep an eye open for special-edition machines, new products, and FUN.