This store requires javascript to be enabled for some features to work correctly.
RESERVE ANY OF THE FOLLOWING MACHINES WITH A SMALL DEPOSIT. CALL THE STORE TO RESERVE.
+ 33% embroidery speed, in combo with the SDT module (additional speed!)

Pinpoint laser: Works in every needle position and will follow exactly where the needle will enter with every stitch

Auto needle threader: With the push of a button, the upper thread can be automatically threaded into standard sewing needles and embroidery needles!

Customizable Quilt Designs: 4-point positioning gives unlimited scaling possibilities, the ability to modify the stitches per inch (SPI), AND enhanced quilt securing functions. This enables you to achieve perfect computerized quilting. You can use longarm files!!

Wi-Fi built in! Send and receive designs from Software 9 Creator or Designer Plus.

Stitch-out app: Take your phone with you and see when color is finished or run out of thread!

Multi-align lettering: Align and distribute tools

Shape designer from B880
Freebies with the new 790 PRO worth over $2,400!
XL Machine Suitcase
XL Embroidery Suitcase
BERNINA Embroidery Bundle
Maxi Hoop
Coupon Code for BERNINA 7 Series Core Skills Course
bernette 79 Yaya Han Edition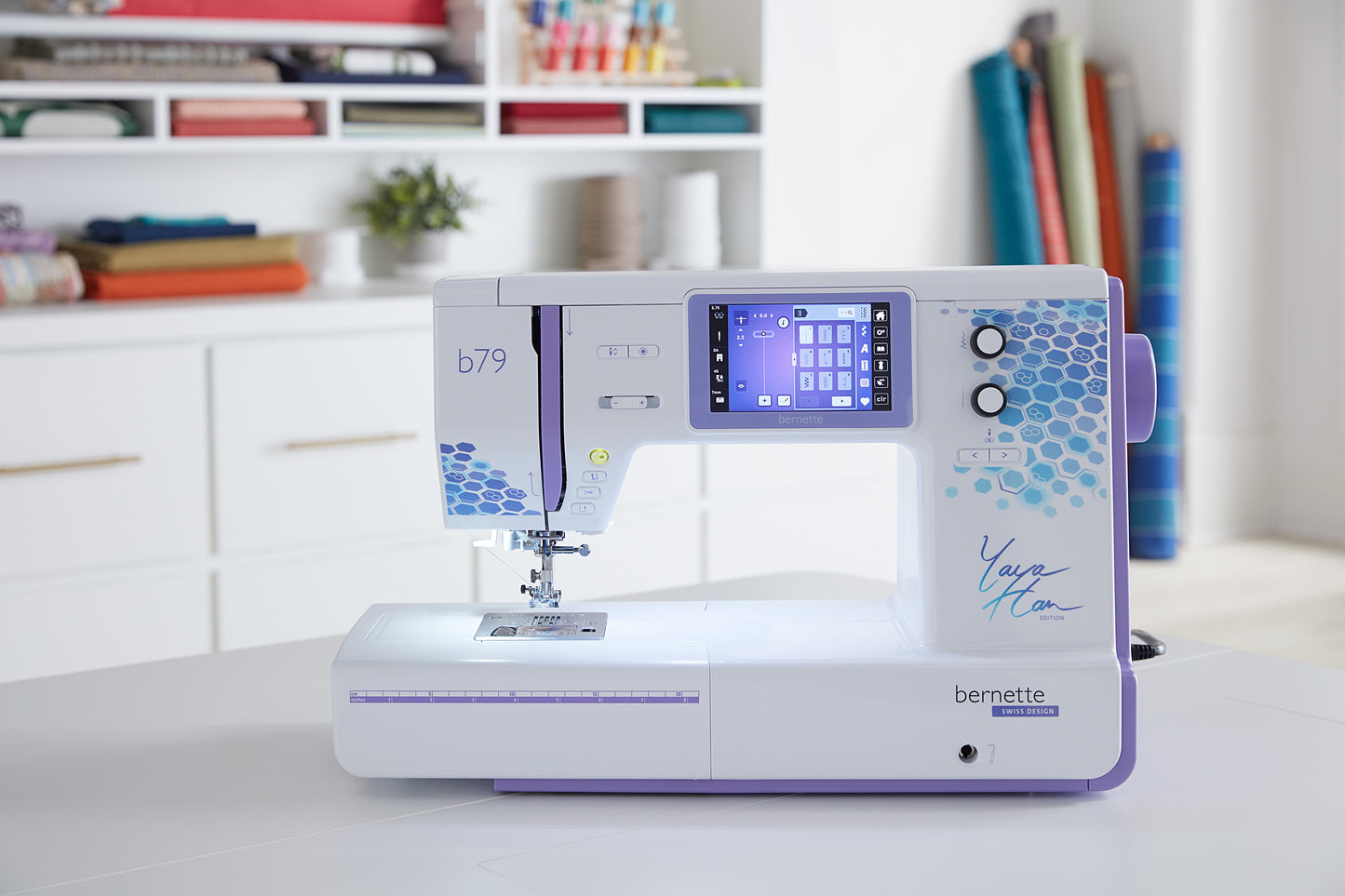 The b79 Yaya Han Edition opens your world to creative embroidery. It combines a high-quality sewing and embroidery machine with the BERNINA Embroidery Software 9 Creator to bring your creations to life. The b79 Yaya Han Edition is incredibly easy to use, offers a wide range of included extras and lets you be your most creative.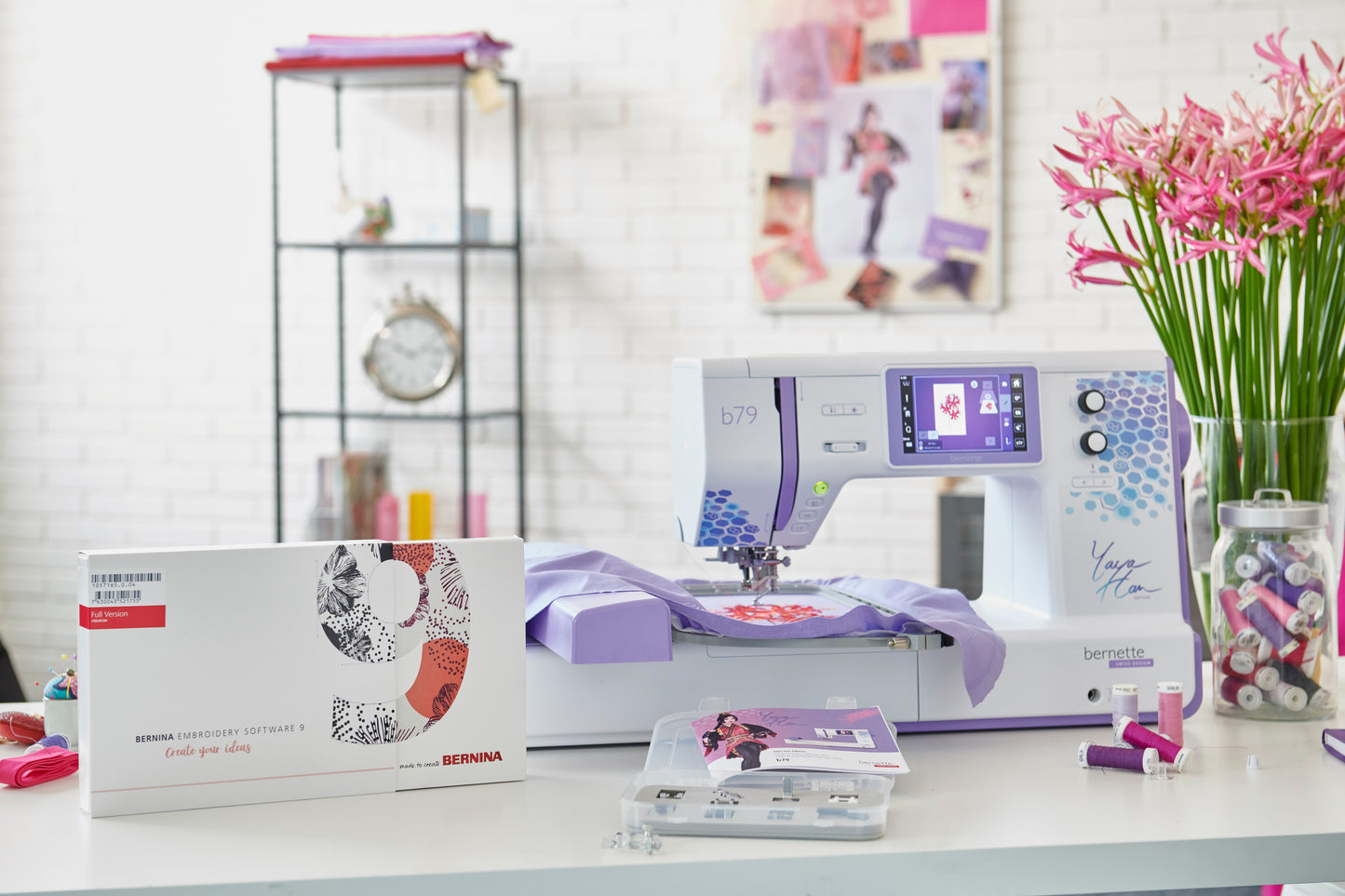 276 embroidery designs including 64 exclusive embroidery designs selected by Yaya Han and 4 motifs designed by Yaya herself. The easy-to-engage, integrated Dual Feed makes sure that all kinds of materials, even smooth and thin materials, are evenly fed from above and below. Striped and checkered patterns can be matched perfectly by even feeding.
B 570 QE Kaffe Edition w/ Embroidery Module Bundle
This limited edition model comes with a faceplate featuring the Big Blooms floral design by Kaffe Fassett Studio. Gorgeous decorative stitches and embroidery designs by Kaffe are built-in.
B 570 QE Kaffe Edition Freebies worth over $1,500!
Without embroidery: (Over $1,500 value)
With embroidery: (Over $3,600 value)
Embroidery Module Bag in Kaffe design
Trolley in Kaffe design
Dust Cover in Kaffe design
Kaffe Fassett fabrics (15 half yard cuts)
OESD Embroidery Bundle with 5 New Kaffe Fassett Collections, 4 OESD Stabilizers, 12 Spools of Isacord thread, Big Book of Embroidery, 5 packs of embroidery needles, OESD TearAway Tape, EmbroideryOnline Gift Card
Q-Series Lift Table Q 20 Compact
The NEW Q Series Lift Table offers stepless electrical height adjustment and great integrated storage solutions for all of your sewing notions! Plus, it can be easily expanded to one or both sides.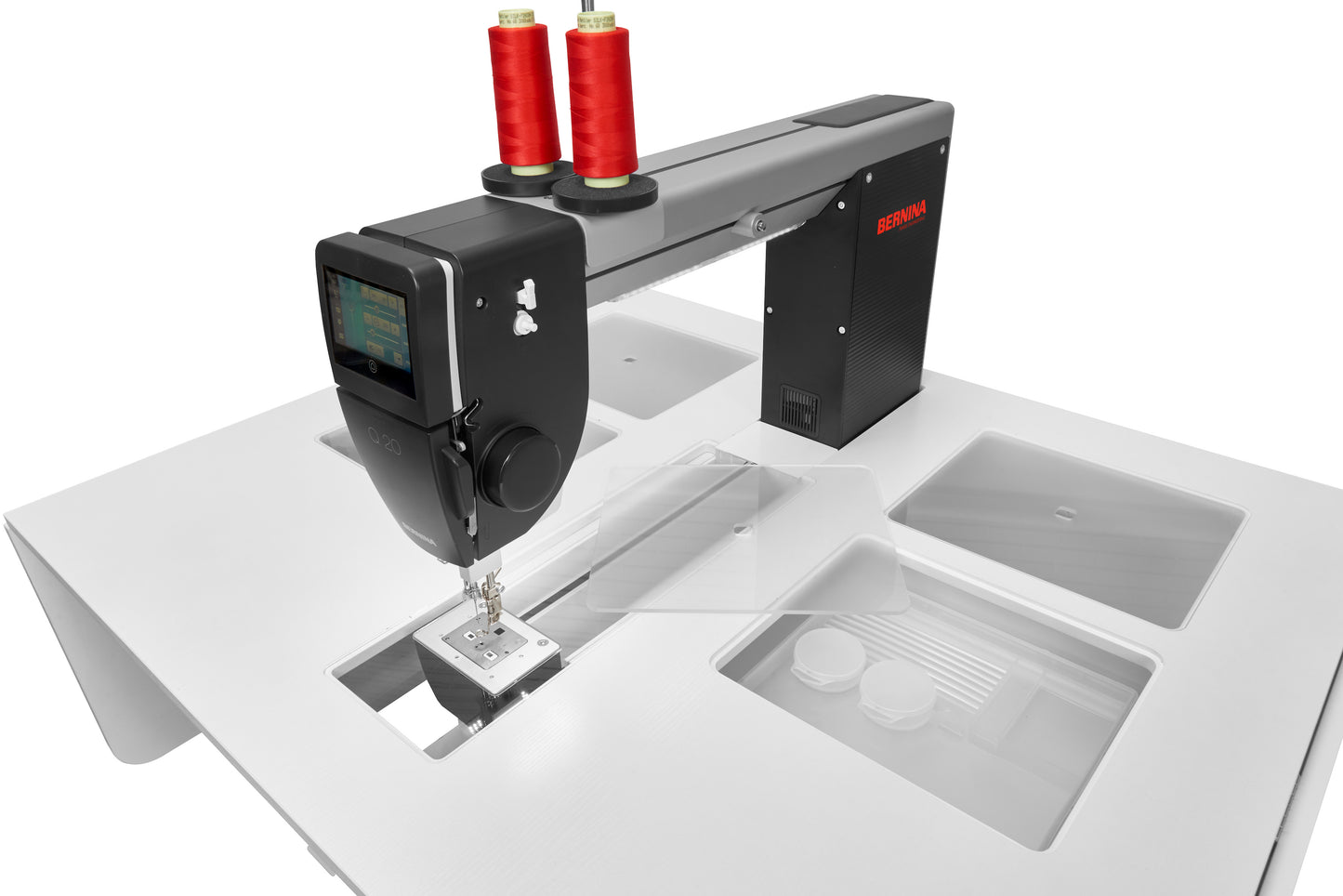 The table is equipped with a transparent insert that allows the table to be used with the smaller Q Series machines, the Q 16 and Q 16 PLUS, as well as with the Q 20.
Small Clamp Hoop
BERNINA Overlocker Thread Collection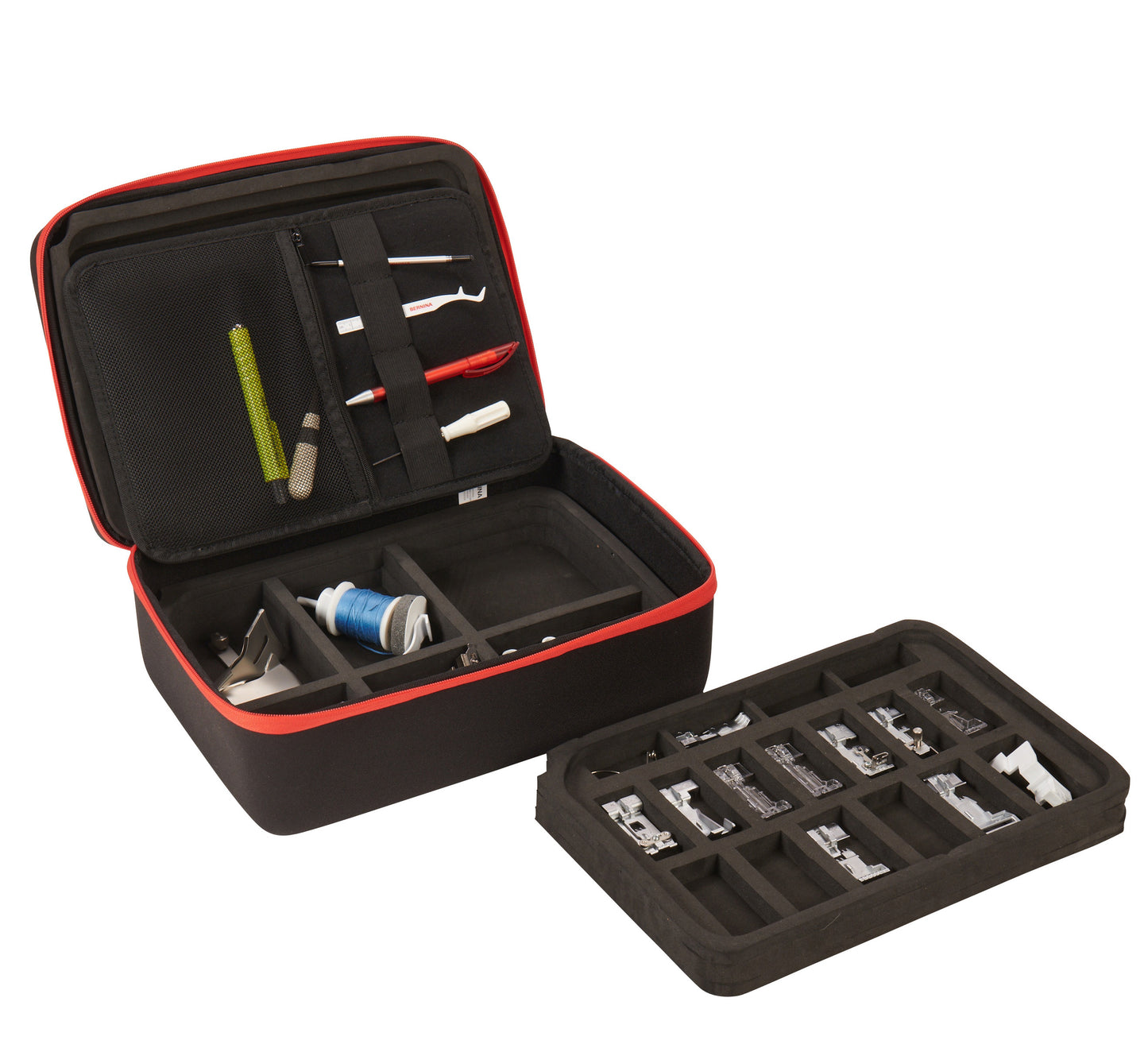 Overlocker Accessory Case
#26L Embroidery Foot